Learn what you need to be doing right now to build a strong company culture from the start!
Have you ever wondered what makes some companies grow fast while others seem to struggle to get ahead or even get started? Or, what makes a company attract the best employees, become great companies to work for, and produce innovative products or services? Your company culture is the engine that fuels your business growth and it is your leadership that drives which direction your company will go.
Come to this webinar to learn what you need to be doing right now to build a strong company culture from the start and discover how your leadership style can impact the culture you build and how to align it to what matters most to you and to get the results you want.
Tuesday, August 25th, 2020
12:00PM – 1:30PM
*You will receive event link after registration*
To view our other webinar events, please visit our events page.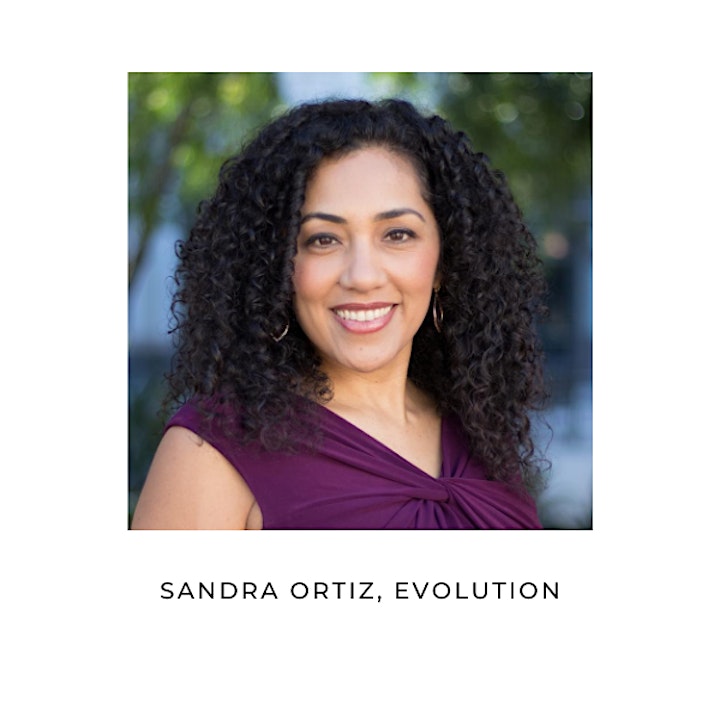 Sandra Ortiz, is a Partner at Evolution. Sandra is an executive coach, team facilitator, and leadership expert that brings her vast experience in talent management, executive and leadership coaching, team development, and culture transformation to create breakthrough results for her clients.
Her coaching and training programs inspire leadership potential at all levels of an organization to be unleashed, and help create a strong foundation for individual, team, and business growth.
Sandra holds a Master's degree in Human and Organizational Development and is a certified professional coach. She has 20 years' experience including serving as an advisor to Fortune 500 C-Suites and senior executive teams in global and matrix organizations operating in the US, Europe, Latin America, and Asia.
Evolution is a coaching and consulting firm providing coaching, training, and facilitation services along with diversity, equity, and inclusion work for venture-backed start-ups. Some of Evolution's clients include Slack, Glassdoor, and LinkedIn along with early stage Founders.
Sandra Ortiz may be contacted at Sandra@evolution.team