Save the Date – Preccelerator Class 12 Demo Day
Clear your calendar – It's going down!
The Preccelerator ® Program Class 12 Demo Day kicks off on November 13th @ 6:00 pm, and you're invited to take part in the festivities.
What a wild ride it has been! Preccelerator cohort companies are early stage, and we work hand in hand with them throughout their term to know their market and users, foster their leadership skills, build and test their product, avoid legal pitfalls, ensure the defensibility of their products, acquire users and partnerships and prepare them for the fundraising process. Now it's time to showcase their efforts!
CLASS 12 COMPANY PITCHES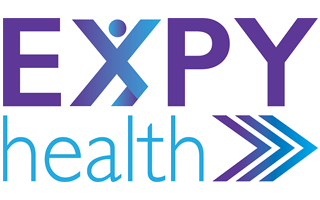 Expy Health is a digital health platform designed to optimize orthopedic recovery. The platform helps patients prepare for & recover from orthopedic surgery while improving clinical efficiency through remote monitoring. By tracking real-time data, they are able to provide health analytics and insights that lead to increased patient engagement and better health outcomes. Working with healthcare providers, they deliver the tools to educate and support patients during at-home rehabilitation which expedites recovery and reduces costs.
Visit https://expyhealth.com/
ALUMNI COMPANY PITCHES

nēdl (as in, "the haystack") is a free app that converts audio into text so radio listeners can search live content as easily as they search the web— by keywords (being said at this moment!), and songs & artists (being played right now!)— and, then discover what comes next on over 120,000 live radio stations worldwide.
Users can even add their own voices to the live search results of premium live news, sports, talk to become searchable by the words they say. It's as simple as tapping the microphone button in the app to go live – no signup necessary.
Visit www.nedl.com/
Checkplis believes people should feel like they are visiting friends when they go out for a meal or drinks with their friends. It's all about the experience. They are solving the last mile problem of the hospitality industry service. Whether a solo lunch, a brunch with girlfriends or a table with friends at a club, paying the check can ruin what otherwise would be a great experience after an amazing meal or drinks with friends.
Checkplis is a mobile app integrated into POS systems so customers can pay, tip and split the check themselves, all from their phones. They are strategic partners and experience creators for restaurant, bar and nightclub industry leaders.
Visit www.checkplis.com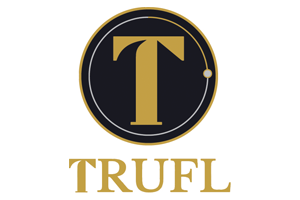 Trufl is an on-demand seating platform that allows guests to wait less at busy restaurants by bidding on the next available table. The total amount bid may be used as a credit towards their food and beverage dining experience. The Trufl platform includes a guest profile CRM system that allows restaurants to create a more personalized hospitality experience. Trufl also allows restaurants to managed their waitlist, seated guests, and floor plan.
Visit www.truflapp.com

LOCATION
1316 3rd Street Promenade
Suite 107
Santa Monica, CA 90401
Heidi